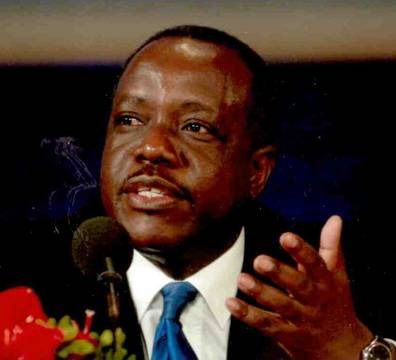 Kama tatizo la wizara ya nishati na madini ni CV duni ya viondozi waliotangulia kuiongoza wizara hiyo, basi sasa wizara imempata mchapa kazi na mtaalam aliyeshiba CV ( taaluma na uzoefu) katika nyanja ya geolojia, mhadhiri wa chuo kikuu cha Dar es salaam kwa miaka mingi na mmoja wa wanasayasi wanaoheshimika sio tu Tanzania na Afrika lakini duniani kote. Huyu si mwingine bali ni Prof. Sospeter Muhongo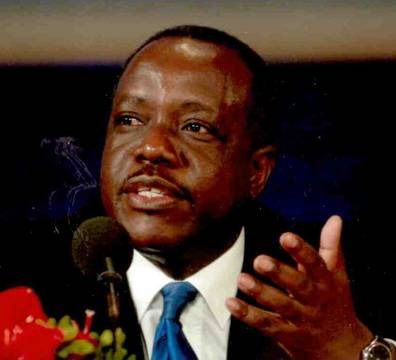 Professor Sospeter Muhongo, a Tanzanian, Officier, Ordre des Palmes Academiques, is a full professor of Geology at the University of Dar es Salaam, Tanzania, and an Honorary Professor of Geology at the University of Pretoria, South Africa. He is an Honorary Fellow of the Geological Society of London (HonFGS), an Honorary Research Fellow of the Chinese Academy of Geological Sciences (HonFCAGS), a Fellow of the Academy of Sciences for the Developing World (FTWAS), a Fellow of the Geological Society of Africa (FGSAf) and a Fellow of the African Academy of Sciences (FAAS). He is a fellow of eight highly learned professional societies, and the first recipient (2004) of the Robert Shackleton Award (Outstanding Research on the Precambrian Geology of Africa). He is the Vice President of the Commission of the Geological Map of the World (CGMW). Prof. Muhongo is the Chair of the Jury of the African Union (AU) Kwame Nkrumah Scientific Awards – Continental Awards for Outstanding Scientists 2011 Edition. He is a member of the Executive Board of the African Inter-Parliamentary Forum on Science, Technology and Innovation (AIPF-STI).
He is Editor-in-Chief of the Journal of African Earth Sciences (Elsevier), Associate Editor of Precambrian Research (Elsevier) and a member of several editorial boards of science journals and bulletins. Prof. Muhongo is the Senior Editor of the published book (2009) on "Science, Technology and Innovation for Socio-Economic Development: Success Stories from Africa."
Prof. Muhongo was the President of the Geological Society of Africa (1995 – 2001). He was the founding Regional Director (2005 – 2010) of the ICSU Regional Office for Africa, Pretoria, South Africa. He was the Chairperson of the UNESCO-IUGS-IGCP Scientific Board of International Geoscience Programme (2004 – 2008), and the Chair (2007 – 2010) of Science Programme Committee (SPC) of the UN-proclaimed International Year of the Planet Earth (IYPE). Prof. Muhongo is a Member of the International Experts Group (Global Science Forum) of OECD.
He was the Chairman (1999 – 2005) of the Board of Directors of the State Mining Corporation (STAMICO), Tanzania; and was the Head (1997 – 2000) of the Department of Geology, University of Dar es Salaam, Tanzania. Prof. Muhongo was the Chairman (2002) of the Tanzania Government's Commission of Inquiry on the deadliest Mererani Tanzanite mine's accident.
Prof. Muhongo has published over 200 well acknowledged research articles, geological and mineral maps. He has delivered more than 300 invited keynote speeches around the world at international conferences. He has undertaken over 100 contracted scientific research projects, and consultancy services in the mineral industry, environmental issues and STI policy matters. Pro. Muhongo has been on many STI review/evaluation panels and advisory boards for both national and international institutions and organizations. He has been an external Examiner/Referee for numerous universities, i.e. examinations moderator and academic staff referee/evaluator (e.g. candidates for professional positions). Over the past two decades, Prof. Muhongo has co-organized over 100 expert group meetings and international earth sciences, STI and science policy conferences, including those on "Science  with Africa (Rapporteur-General)" which are hosted by the United Nations Economic Commission for Africa (UNECA), the African Union Commission (AUC) and their partners. He has occupied numerous important national, regional and international professional positions dealing with science, technology, innovation, earth resources, science policy and science diplomacy.
Prof. Muhongo is intensively mentoring young scientists, engineers and technologists around the world and has developed a special interest in the application of STI for the sustainable growth and socio-economic development of the global society. Prof. Muhongo, recipient of numerous scholarly and professional awards, recognitions, grants, and fellowships studied geology at the Universities of Dar es Salaam and Goettingen (Germany). He graduated with Dr.rer.nat. degree from the Technical University of Berlin, Germany. Prof. Muhongo is fluent in Kiswahili, English, German and French (basic). s.muhongo@bol.co.tz
1258 Alltime views (walioona siku zote)
7 Today views (walioona leo)
Je wewe una
maoni
gani kuhusu
Wizara ya Nishati Yapata Waziri aliyeshiba CV, Prof. Sospeter Muhongo's?